It's the ideal platform to exploit a foodies' ever-growing obsession. But with millions of daily posts, how does any one brand stand out on Instagram?
Delivering consistently relevant, relatable, and on-brand images never fails to deliver buzz. Coca-Cola is a good example.
How many different recipes can you make with yogurt? Chobani posts creative recipe ideas on its Instagram feed, with ideas for farro salad or a healthier spin on Flag Cake, targeting its health-minded audience. And then there's Justin's, who showcases the myriad ways to use their products with beautifully-staged photos of its products being used in delicious "clean" recipes (think Cashew Butter Blondies … YUM!)

Engage your audience! By creating conversation and excitement around a national event, Oreo is an example of a brand using Instagram to create fun and engaging real-time marketing. One great example of how Oreo used Instagram early on was its cookie vs. cream battle: Instagram users were asked to post on Oreo's Instagram whether they were "Team Cookie" or "Team Cream."
Ben & Jerry's Instagram reminds me of my sister-in-law, who seems to have a smart and witty comment for everything. Their posts are always drool-inducing, and very clever.
Combine humorous video ads, creative recipes, and coverage of the Olympics, like Kellogg.
Stories bring transparency to brands. With consumer trust in the Food Industry being so important, transparency is key for building value in your food brand. Try doing a live interview with an industry expert, or showcase a video from a trade show or tasting event. Another great idea is using Instagram stories for a "behind the scenes tour" of your manufacturing facilities, quality control, or research functions. It's an opportunity to show off the people behind your brand. Daily Harvest displayed their company values and philosophy while chronicling a "make your own guacamole-making contest".
Redbull - Their Instagram showcases extreme sports and athletes, while their branding is more subtle and indirect. The Redbull logo shows up on helmets and gear more than it is seen in photos of their energy drink. This is a good example of knowing your audience and creating content to appeal to them.
Monster – They take a similar approach to RedBull, but instead of extreme sports the focus is motor sports. They know their audience and how to capture their attention.
Cheetos – They have invested well in the character of Chester Cheetah, and they capitalize on Chester's big personality on Instagram. Cheetos has a solid social strategy, including timely content around holidays, contests, and recipes.
Pabst Blue Ribbon - Their Instagram is packed full of artistic images and videos covering a range of contemporary topics, such as immigration, with tact. Overall they create a cool, artistic vibe.
Stories bring transparency to brands. With consumer trust in the Food Industry being so important, transparency is key for building value in your food brand.
Honorable Mentions
Although not actually within the scope of CPG Food Brands that I was originally focused on here, one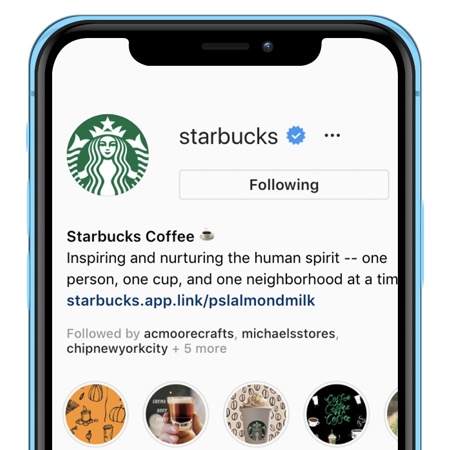 cannot review food-related Instagram strategy without mentioning Starbucks. Brands like Starbucks are making products specifically designed for Instagram. Their photogenic, vibrant, Instagram-friendly Unicorn Frappuccino, for example, was an instant hit on the platform, and sparked a veritable blizzard of sparkling, unicorny Instagram confectionery.
Also, just to prove the point that a company's creativity matters more than a company's size on Instagram, here is a great example — meet California Donuts. This single-location donut shop has over 475,000 followers on Instagram. A quick scroll through their Instagram feed will show you why. Amazing!
Learn More
find out how you can create value for your brand on Instagram here.
{{cta('cbe37064-5aab-4e26-804d-fc455b555292','justifycenter')}}